Five Internal options if Gardner is traded
The Hot stove is heating up and the Winter Meetings are approaching. At this point of the offseason, the trade market creates the most buzz. One of the names being thrown out there is OF Brett Gardner. It is no secret the Yankees are trying to ship Gardner as he's been involved in rumors with many teams like the Mariners, Cubs and Dodgers. The Yankees certainly won't get an ace for Gardy but he can bring back a controllable middle of the rotation type pitcher. That of course, would leave a hole in LF. As the Yankees showed us in 2015, they are not afraid of going inside the organization to find a replacement. Here are five guys who could take over in left, with Gardner possibly on the move.
Might Judgement Day be Coming?
Aaron Hicks
No surprise here as the Yankees traded away backup catcher John Ryan Murphy to the Twins in return for Aaron Hicks. Just like Nathan Eovaldi and Didi Gregorius at the time the Yankees acquired them, many feel Hicks has yet to reach his full potential. He can provide double digit homers but there isn't much to like with his bat. Hicks however is versatile in the OF and an excellent defender. Center Field is the position he's commanded the most in his major league career, (226 games) compared to 21 in right and only 10 in left. While playing 243 games in the outfield in a span of 3 years, Hicks has only committed 3 errors.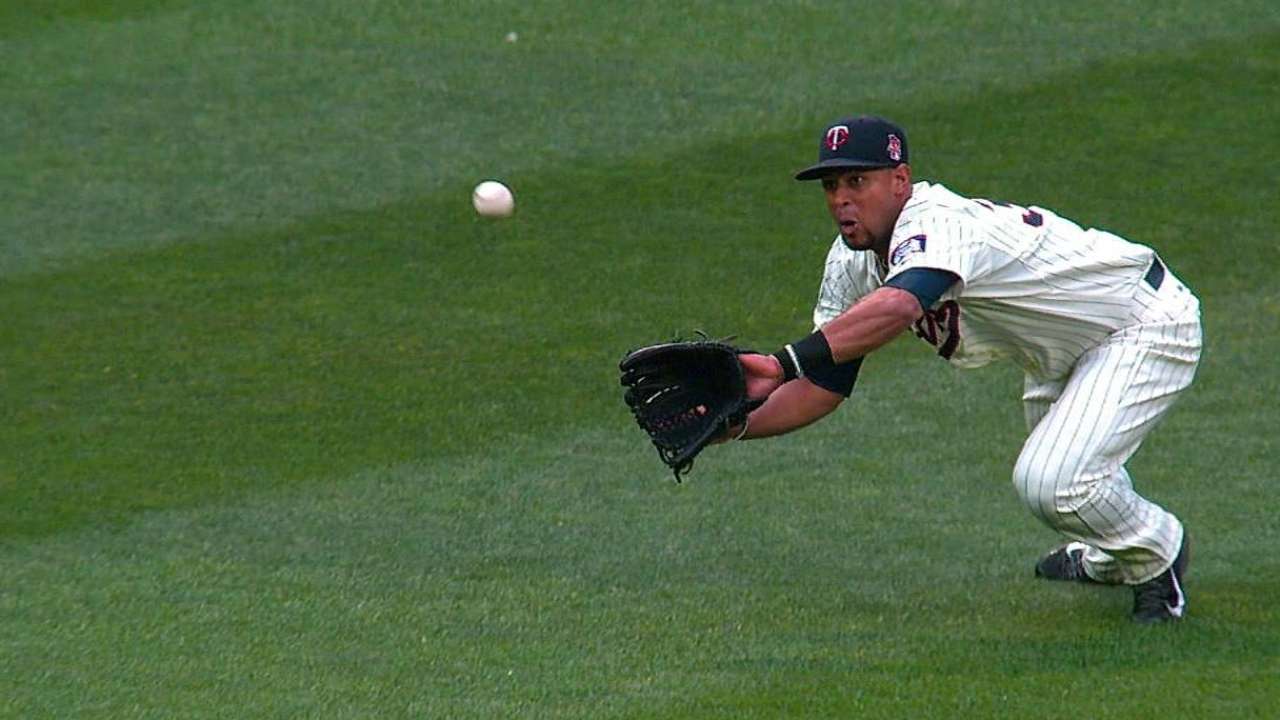 It was a long road to the majors for Slade. The Yankees removed him from the 40-man roster in November of 2014. However, after receiving an invite to big league camp, Slade put together a nice spring training and got off to a hot start in Triple-A in 2015. When Jacoby Ellsbury went down, Heathcott got the call but it wasn't long before he got hurt as well. Once rosters expanded in September, he found himself back with the club and had a nice finish to the year. A small sample size of 25 ABs and a .400 batting average shows he will be productive at the plate.
Williams is another guy who fell off in his path to the major leagues. At one point, he was the Yankees #2 prospect according MLB.com (this goes to show how much the farm system has improved in recent years). A horrific 2014 season in Trenton caused him to fall off the radar. But, a nice camp and start to 2015 (AA-AAA) paved the way to a June call up. A shoulder injury cut his season short but his glove and versatility definitely makes me believe he is deserving of a shot.
Unless you follow the Yankees farm system heavily, Ben Gamel might be a new name to you. The younger brother of former major leaguer Mat Gamel, Ben's been in the Yankees system since 2010. In 6 seasons he has compiled a batting average of .284. A tremendous 2015 in Scranton, forced the Yankees to add him to the 40-man to avoid losing him the upcoming Rule 5 draft. With 28 doubles, 14 triples, 10 homers and a .300 average in his stellar 2015 season, Gamel may find himself in the Bronx soon.
This kid can rake! He's drawn a rough comparison to Giancarlo Stanton as well as Dave Winfield. Judge was crushing every level of minor league pitching until he hit a speed bump in Scranton. In well over 200 plate appearances, his batting average was .224 and he lacked power. While, it doesn't mean he won't be in pinstripes in 2016, his debut will be delayed. Judge should be a mid-year call up or September at the latest. He has a lot to prove in Triple-A, first. So, don't expect the Judge to be laying down the law in the Bronx until the latter half of 2016.
Article by: Chris Giraldo