Why the Yankees need to bolster their bullpen
Between Andrew Miller winning the Mariano Rivera Award and Dellin Betances leading MLB relievers with 131 strikeouts, the back-end of the Yankees bullpen was a vital part of their 2015 success. However, outside of Justin Wilson and Adam Warren (when he wasn't in the rotation), the Yankees bullpen often fell flat, especially in extra innings.
With Masahiro Tanaka looking to rebound from elbow surgery, CC Sabathia returning from alcoholism rehabilitation, and Michael Pineda battling with inconsistency, it is unrealistic to expect any of these three starters to throw six or seven innings game in and game out.
Although unlikely to spend on a top tier starter, the Yankees are only a few key pieces away from having arguably the best bullpen in the MLB. By bolstering their bullpen, they would only need these veteran pitchers to go for five innings.
Not only would these acquisitions take the strain off the rotation, but it would also prevent their key arms from being overused the way they were in 2015. According to Buster Olney of ESPN, Dellin Betances has thrown 2,604 pitches between 2014-2015, more than anyone else in the MLB.
Additionally, almost a quarter of his walks this season (12 of 40) came after September 1st, which could very well be a sign of being over-taxed since joining the pen full-time in 2014. It is also worth mentioning that Miller missed 25 games with forearm strain this summer, so the Yankees need to get some help on the way to avoid a repeat of 2015.
Fortunately for the Bronx faithful, there are plenty of above average relievers available this offseason.
Craig Kimbrel of the San Diego Padres would be the perfect fit for the Yanks, as he could dominate in a set-up roll, or spell Miller as the closer when Miller has pitched multiple days in a row. Although he is owed 24 million over the next two season (in addition to a 13m club option in 2018), he has led the NL in saves four of the last five years, and could very well be worth it for Cashman to put together a package of Jorge Mateo, Gary Sanchez, and a few other prospects.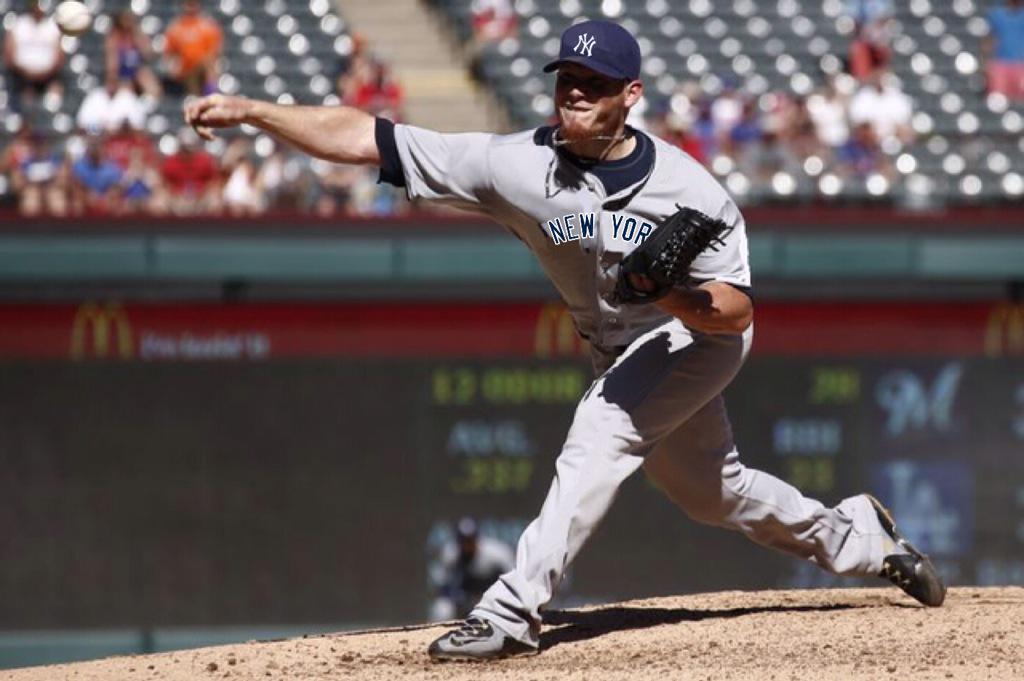 Alternatively, if the Yankees decide against trading their prospects, they could turn to the free agent market. Tyler Clippard and Joakim Soria both turned in strong seasons with sub 3.00 ERA's, and Darren O'Day continued to be one of the most dominant middle relievers in the MLB, as he posted a 1.70 ERA in 2014, and a 1.52 ERA in 2015. Tony Sipp has also proven to be a reliable lefty (1.99 ERA in 2015), and could be a candidate to replace Shreve after his collapse at the end of last season.
With the emergence of young hurlers like James Pazos, Jacob Lindgren, Nick Rumbelow, and Nick Goody, by acquiring at least two of the aforementioned pitchers, the Yankees could get by with the bare minimum from their starting rotation, and could revolutionize the way teams construct their pitching staffs.
Article by: Sammy Criscitello