BBB Betting Tips: Rays @ Yankees 4/3
Justin Smoak cost this blog a win on Sunday. Going into the eighth with a one run lead, and David Robertson, Houdini himself, on the mound, the money line win felt like a lock. Even when they walked Josh Donaldson to load the bases for Smoak, I was thinking that it was brilliant. The odds of a two home run game were low, and Houdini always finds a way out of trouble. Thankfully the series is over, and a Yankee team that dominated at home last year returns to the Bronx this afternoon.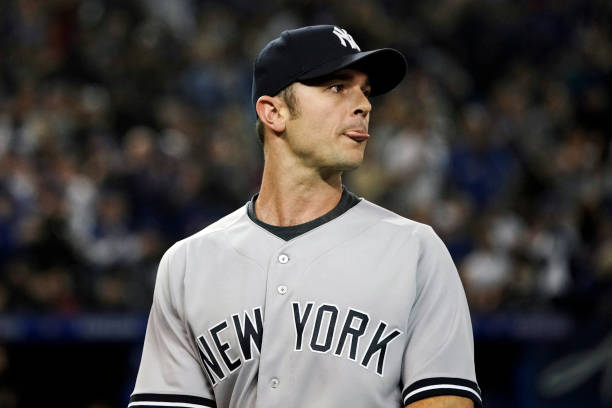 Photo Credit: Getty Images
Tampa Bay Rays @ New York Yankees (04/03)
Chris Archer (0-0, 6.00 ERA) vs. Jordan Montgomery (0-0, 0.00 ERA)
Divine intervention stepped in and postponed the Yankee's opening day game, to give us a matchup with something to work with. The Tampa Bay Rays were all set to roll out their "bullpen day" pitching lineup, which was able to beat the Red Sox on opening day. The real interesting part with that rotation is those who set the betting lines, struggle on establishing exactly what the outcome will be. They have a set formula, and bullpen day does not fit it.
With that said, it would not have changed my prediction for opening day. Coming off of back to back losses, the Yankees are ready to flex their lineup and show the home crowd what they are really made of. The -155 line, with 70% of the public picking the Yanks, normally is something I would want to fade. This blog needs a win, the Yankees need a win, a perfect match. Grab that Yankees money line, and start the season at home the right way.
Final Call: Yankees ML (-155)
Article by: Dylan Farrell
Follow @farrell_dylan
Follow @BronxBomberBall