Yankees playoff preview: The Outfield
The postseason is finally upon us, and it's time to look at the options present for the Yankees in terms of who will patrol the
outfield.
It
's a mix of established names and some key players who have stepped up in a major way this season.
The Yankees' talisman and
one of the brightest young stars in baseball, Judge was able to hit 27 homers and drive in 55 runs despite being limited by injury some of the year.
He's also coming in hot, posting a .991 OPS through the last 20 games of the regular season.
Judge is also terrific defensively, with 7 outfield assists in the regular season.
He will look to carry a lot of the load offensively in this postseason, batting out of the #2 spot almost exclusively.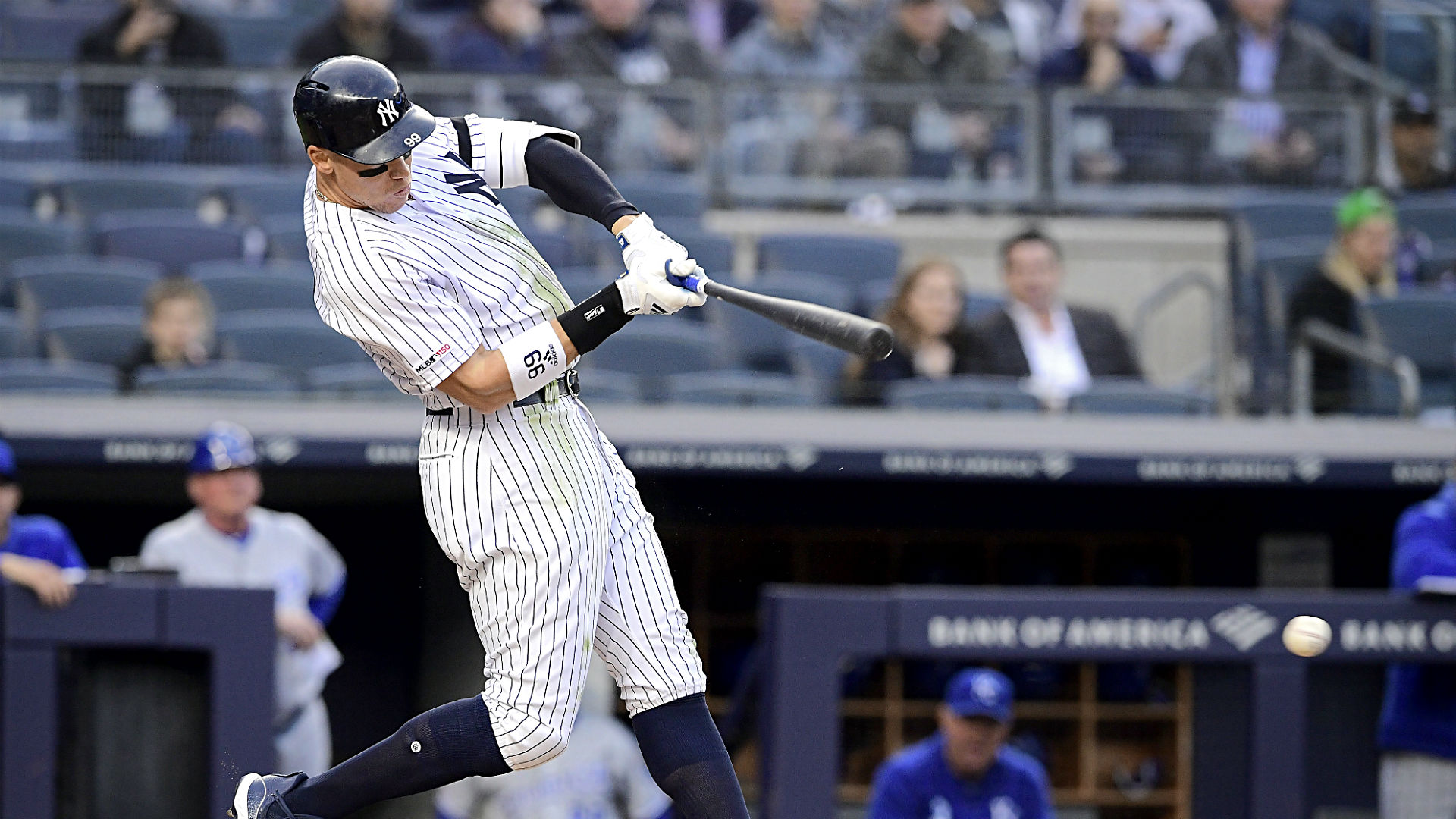 Photo Credit: Getty Images
Left Field: Giancarlo Stanton
Stanton's 2019 regular season has been one to forget,
having only played 18 games due to a variety of injuries. However, this is still a man who drove in over 100 runs last
season and
is
hungry to achieve postseason success for the first time in his career.
Center Field: Brett Gardner
Brett Gardner had arguably his
best
season in 2019, hitting a career high 28 home runs and playing almost every day
due to the many injuries sustained by the Yankees over the course of the regular season. He's also played an excellent center
field and
can take over in left when needed. Gardner is one of the veteran leaders of this Yankee team, and is one of only two h
oldovers from the 2009 World Series champions.
Photo Credit: Al Bello/Getty Images
Backup/Utility: Cameron Maybin
The man known as
Hammerin
' Cameron
had a terrific year whilst filling
while Aaron Hicks was out injured, pushing Brett Gardner to an everyday center fielder role. He can and has played every outfield position this year, and hit .285
with a .364 on-base percentage
. He's also been around the block a few times and has provided valuable veteran leadership. Maybin could also be used as a pinch runner in some situations, but that role will likely go to the next guy on this list.
Backup/Utility: Tyler Wade
Wade's greatest asset is his blinding speed and ability to play multiple positions. He can play all three outfield positions, as well as second base, third base, and shortstop.
However, he will likely fill the role of designated pinch runner, as his bat
is nothing to write home about.
Follow @gus_wetekamp_23
Follow @bronxbomberball