2020 Opening Series Preview - NYY @ WAS (7/23-7/26)
Can you believe we've finally made it? Despite all the animosity and ugliness surrounding the labor negotiations the past few months, the Major League Baseball Players association and MLB owners finally came to terms on the provisions to allow for a 60-game regular season in 2020 in the face of this global COVID-19 pandemic. The 2020 season will be unlike anything we've ever seen before, with a shortened season, new rules, no fans in attendance, and a unique schedule that has teams only play other clubs in their geographic area. But the important thing is we're finally going to get real, meaningful baseball back in our lives this week, and I for one could not be happier.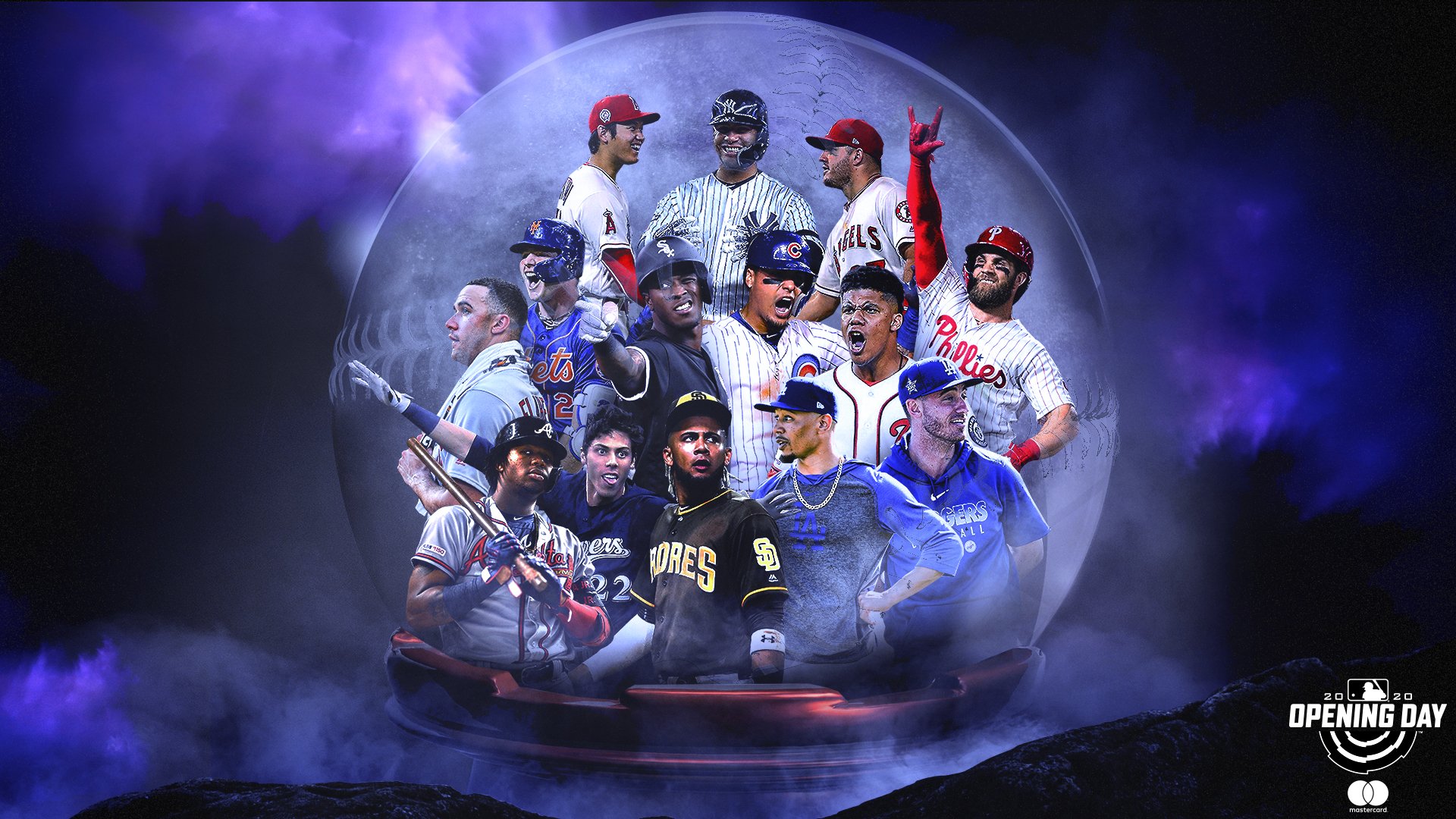 Photo Credit: Major League Baseball via Twitter
The New York Yankees ended the 2019 season on a real sour note – losing to the Houston Astros
in the ALCS via a Jose Altuve walkoff home run.

But the Yankees, as well as the rest of Major League Baseball, were able to get some justice this past season after the Astros were heavily penalized for organized cheating during their 2017 World Series Championship season.

And oh yeah, the Yankees went out and signed the best pitcher on the planet this winter.

With Opening Day in sight, let's dive into the Yankees' opening series against the defending champion Washington Nationals.
Game 1: (Thursday, July 23) | First Pitch: 7:08 PM | TV: ESPN
Gerrit Cole (20-5, 2.50 ERA) vs. Max Scherzer (11-7, 2.92 ERA)**
Game 2: (Saturday, July 25) | First Pitch: 7:15 PM | TV: FOX
James Paxton (15-6, 3.82 ERA) vs. Stephen Strasburg (18-6, 3.32 ERA)**
Game 3: (Sunday, July 26) | First Pitch: 1:05 PM | TV: YES Network, TBS
TBD vs. Patrick Corbin (14-7, 3.25 ERA) **
**all stats listed from the 2019 season**
Photo Credit: Carlos Osorio/AP
In a rematch of World Series Game One from last year, two of the best pitchers in the league will square off to kick off their respective teams' campaigns. In last year's Fall Classic, Cole went 1-1 against the Nationals, dropping Game One but coming away with a win in Game Five. Over the two starts, Cole threw 14.0 innings but allowed 11 hits and six earned runs. He was victimized by the home run ball - once by Ryan Zimmerman (who has opted out of the 2020 season), and twice by Juan Soto - across his two starts. The Yankees, meanwhile, haven't faced Scherzer in a game since 2015.
The Nationals will turn to playoff heroes Stephen Strasburg and Patrick Corbin in games two and three, respectively, while the Yankees hand the ball to James Paxton for the second game and likely use an opener strategy for game three in the spot Masahiro Tanaka would have occupied. Yankees will likely use a combination of Michael King, Jonathan Loaisiga and Chad Green to piecemeal the early innings of the third game before handing it over to the bullpen late.
What to Watch For:
1. Gerrit Cole, obviously – The $324 million man makes his Yankees debut on Opening Night in a blockbuster matchup against three-time Cy Young Award winner Max Scherzer. This will be the fan base's first glimpse at Brian Cashman's 'white whale' who he was finally able to wrangle in this past offseason to anchor the starting rotation for the next nine seasons. If Opening Day by itself doesn't already get you fired up, seeing Cole on the mound in a meaningful game absolutely should.
2. Death Star lineup – despite a rash of injuries throughout Spring Training back in March, the Yankees appear to be at full strength, somehow, heading into the season. Aaron Judge looks to have recovered from his rib injury, smashing three HRs in two exhibition games this past week, DJ LeMahieu is back after testing positive for the coronavirus earlier in the summer, Giancarlo Stanton is reportedly back to around full strength, and Aaron Hicks will become the first player in Major League history to have Tommy John Surgery and not miss a single game.
Photo Credit: Getty Images

3. Bullpen usage – the Yankees will be without Aroldis Chapman for a few games as he works his way back from testing positive for the coronavirus a few weeks ago. Boone has mentioned that Zack Britton will likely serve as the closer until Chapman returns. As is always the case, starting pitchers will be on a reduced pitch count in their first two or three outings, so look for Boone to lean on his loaded relief corps once the Yankees carry a lead into the middle innings.
4. New rules – new for 2020, Major League Baseball has adopted the auto-runner for extra inning games, with every half-inning beginning with the 10th starting with a runner on second base. Also new are the three-man minimum rule for relief pitchers (except if they complete an inning before facing three) and a universal DH. In line with COVID-19 prevention, stadiums will be empty of fans, players will be required to socially distance in the dugouts and wear masks whenever possible, spitting of seeds/dip etc is strictly prohibited, subject to a hefty fine and pitchers are not allowed to lick their fingers, instead, they may bring a small wet rag to the mound as well as utilize their own rosin bags.
Article by: Andrew Natalizio
Follow @AndrewNatalizio