What's left for the Yankees this offseason?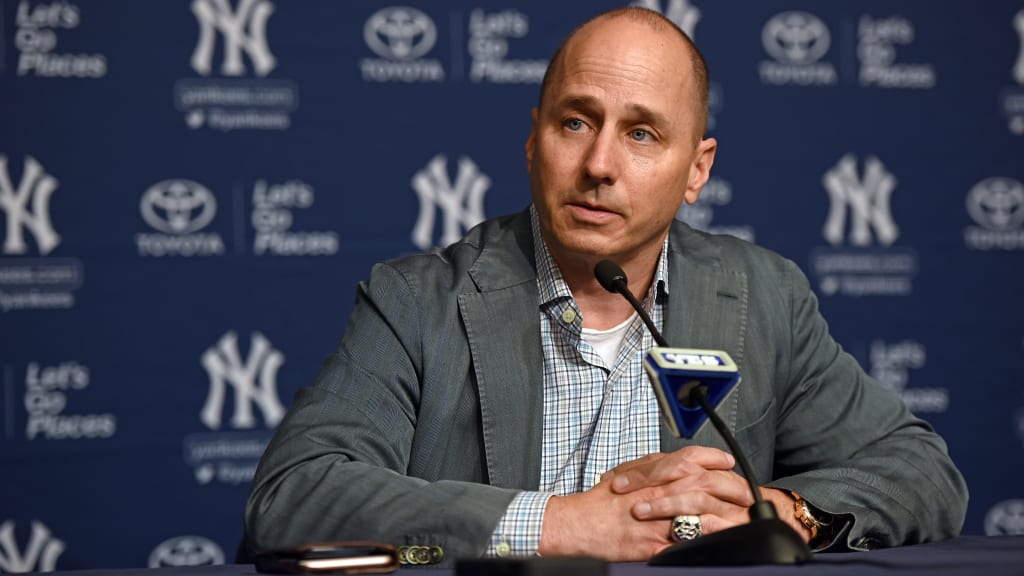 Credit: MLB.com
It has been a long offseason for Brian Cashman and company, but it is finally winding down, as pitchers and catchers reported today.
The Yanks have made some great moves. The headliners were bringing back our king DJ LeMahieu, signing Corey Kluber, and shipping a few guys who weren't going to crack the big league roster for a long time to Pittsburgh for Jameson Taillon. Cashman added to his brilliance by getting Darren O'Day and Justin Wilson for some big league bullpen depth and taking flyers on some small veteran contracts for Jay Bruce, Robinson Chirinos, Jhoulys Chacin, Kyle Barraclough, and Tyler Lyons.
We had to say goodbye to Adam Ottavino and ship him cross-rivalry to Boston, the first trade within the rivalry since Cashman swapped Kelly Johnson for Stephen Drew. With that move freeing up about nine million in luxury tax space, room was made for some of these smaller veteran signings to happen. These could be great moves that really put the Yankees over the top and truly be enough to push them towards their 28th World Series Championship, but, are they done?
After the Justin Wilson signing became official a few days ago, the Yanks seemingly have about another 6 million to spend before hitting the luxury tax threshold. You have to think that Cashman would like to save a few million to have some freedom for trades come the deadline, so that doesn't leave much to work with for the rest of the offseason. One thing truly comes to mind with this leftover money that I am sure is in most Yankee fans heads - Brett Gardner. The longest tenured Yankee, a leader of the team, and a very productive lefty bat, you have to assume that most fans as well as many people inside the organization want Brett back in pinstripes to end his career, but, you have to bring it into perspective - what if Gardy's time in the Bronx is over.
That brings some other guys that are still unemployed into the light. The Yankees have strongly addressed pitching this offseason, but you can never have enough, as we've seen in recent years. Guys like Tony Watson, Gio Gonzalez, Julio Teheran, and Ian Kennedy are cheaper options that the Yankees could take a stab at. The Bombers have also been linked to Trevor Rosenthal, but he seems to be a little too far out of the price range. Looking at some sticks that could come in that would be in replacement of Gardner, Shin-Soo Choo, Josh Reddick, and Nick Markakis are some good lefty veteran bats that would be great bench pieces for the Yanks.
All in all, there almost has to be a Gardner reunion in the future. He has been a Yankee his whole career, and there is nothing that goes against him continuing that trend. I totally see this happening in the coming weeks, before Spring Training gets underway fully, I expect Brett Gardner back in New York, and that being the thing that finishes off this Yankees offseason. If not him, then let's see another reunion in Ian Kennedy or Tony Watson to add some final 'pen depth.
The season is right around the corner, so we'll definitely see these final moves soon. Cashman is one of the most brilliant minds in baseball, so we have to trust him always. 28 or bust this year, time to get ready.
Article by: Matt Zumbolo
Follow @m_zumbolo5