News: Yankees hire first female minor-league manager
As first reported by Lindsay Adler Sunday evening, the Yankees organization hired 34-year-old Rachel Balkovec to fill the role of manager of the Yankees' Low-A Tampa Tarpons ball club.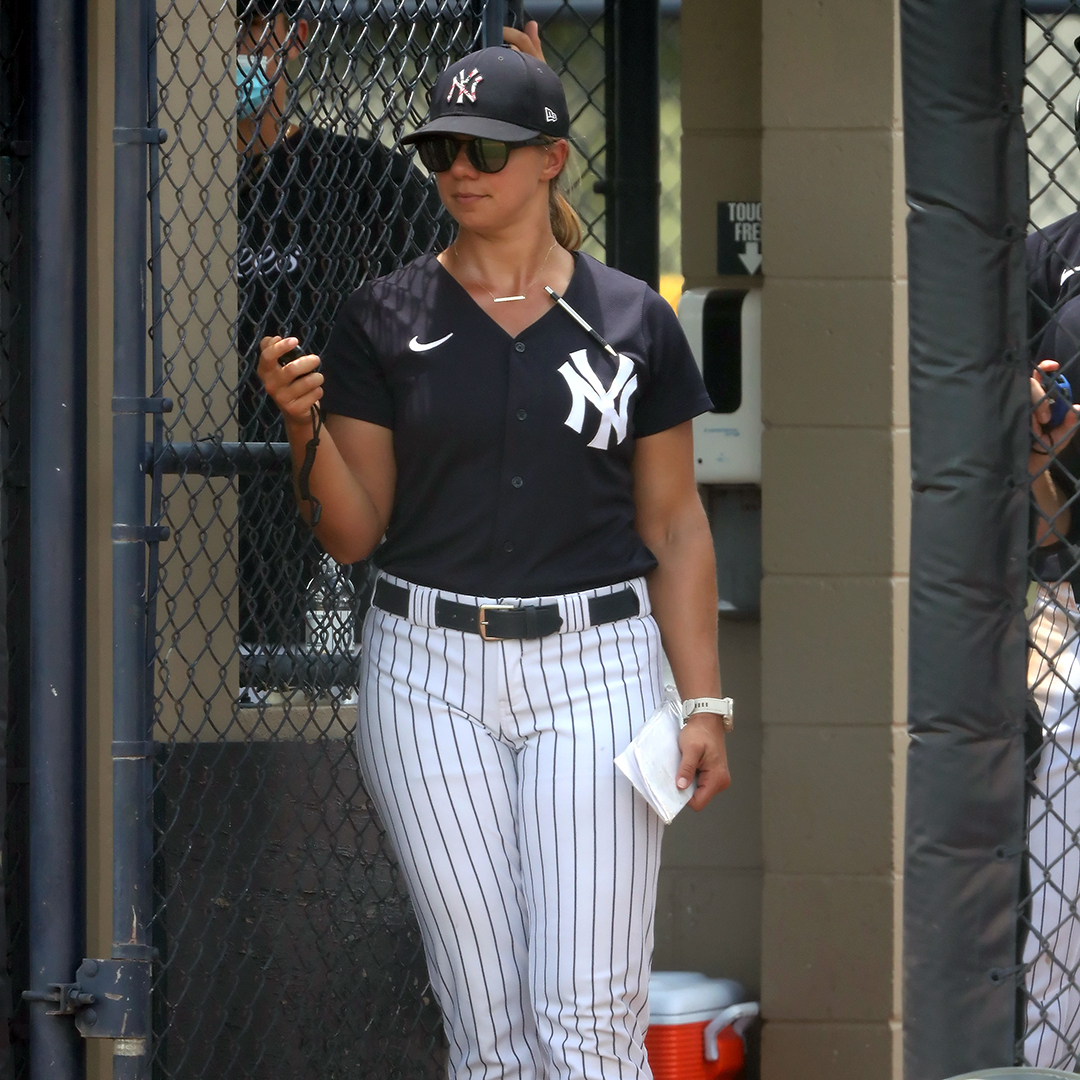 Photo Credit: Major League Baseball (via Twitter)
Balkovec's appointment makes her the first female manager to manage any team in a MLB team system. Previously, she served as a hitting coach in the Yankees' system to minor league teams. According to CBS Sports, Balkovec was appointed as a hitting coach in 2020, and "spent last season in the Florida Complex League, but was rewarded with a spot on the Futures Game, an annual staple during MLB's All-Star game festivities."
According to Jomboy Media, Balkovec used the nickname "Rae" on applications in hopes of increasing her hiring potential in the male-dominated baseball world.
A few reactions from across Twitter came in quickly:
Unsurprisingly, some men are upset over Rachel Balkovec's hiring, so let's talk about her qualifications!

- NCAA Division I catcher
- TWO master's degrees
- Taught herself Spanish to connect better w/ players
- Worked for Cardinals, Astros, Yankees dating back to 2012

Bow down.

— Gabrielle (@gfstarr1) January 10, 2022
Congratulations, @_rachelbalkovec. Well-deserved! https://t.co/iDEfI5J8ij

— Somerset Patriots (@SOMPatriots) January 10, 2022
Rachel Balkovec has been hired as the first female manager in affiliated professional baseball ⚾️

She will manage the Low-A Tampa Tarpons next season 👏 #Progress pic.twitter.com/T07MDZaNK3

— On Her Turf (@OnHerTurf) January 10, 2022
Keep breaking barriers Rachel, salute!! 🙏🏾 https://t.co/aF6kQ8pfvZ

— CC Sabathia (@CC_Sabathia) January 10, 2022
.@_rachelbalkovec tips her cap to the women who've paved the way. https://t.co/5mcqcHQ0o6 pic.twitter.com/t955mWoDtj

— MLB (@MLB) January 10, 2022
The seven-year-old little girl who stayed up past her bedtime to watch the Yankees win the 1996 World Series and never looked back would be rejoicing over this hire. Women have always been the minority voice in the baseball space, from coaching to management to sports media and even, as fans. The hiring and promotion of Rachel Balkovec reminds us all that women, whether they've been called "tomboys" their whole life or they like to put on makeup before heading to the stadium, belong in the baseball space. The Yankees, my favorite team in the history of everything, made me feel seen and heard just from this one hire -- imagine how I'll feel once she's a manager!
You can learn more about Rachel and her journey straight from her own personal webpage here.
Article by: Mary Grace Donaldson
Follow @TheRealGracieD
Follow @BronxBomberBall