NEWS: Yankees sign #1 International Prospect SS Roderick Arias
Early Saturday morning, the New York Yankees agreed to terms with the #1 International Prospect, 17-year-old shortstop Roderick Arias. Per sources, the deal will be for $4 million – a huge chunk of the club's $5.18 million International Signing Bonus Pool – but one necessary to land a prospect as highly touted as Arias. The Yankees were rumored to be the favorites as early back as last summer, but the deal was reported on the 15th. The Yankees have not formally announced the deal yet.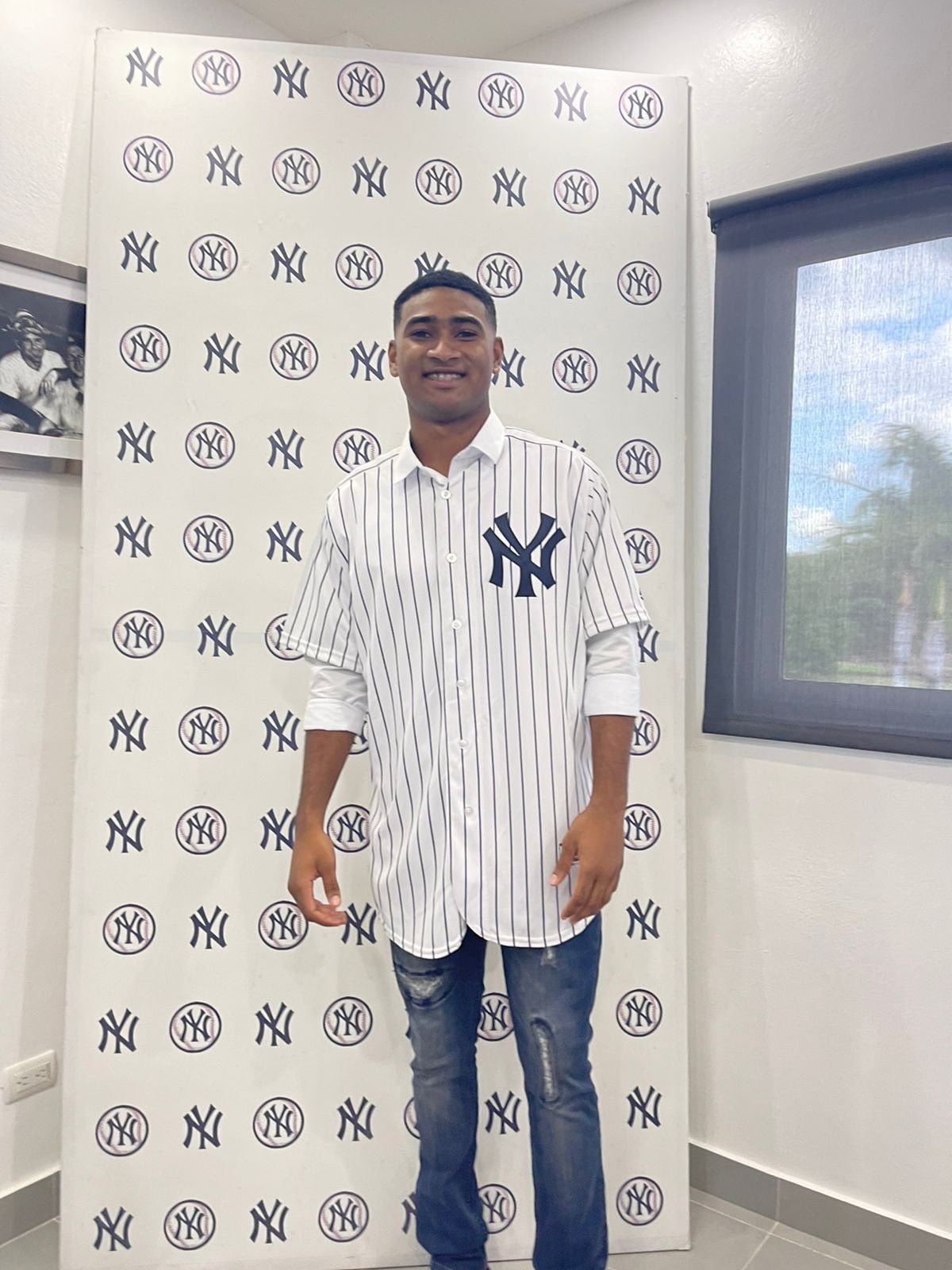 Per MLB Pipeline, using their 20-80 scale, Arias has a 60-hit grade and 55 grade in all other categories (power, run, arm, fielding).

He is a true five-tool player and a dangerous asset for the Yankees to add to the pipeline along with other top prospects Jasson Dominguez and Anthony Volpe.
At just 17 years of age, Arias is not considered a threat to make the Major League club any time soon, so his addition should not block Volpe's path to the Bronx, or perhaps the addition of superstar free agents Carlos Correa or Trevor Story once the free agent market opens back up.
The complete list of international signings, as per Baseball America, is as follows:
New York Yankees ($5,179,700)
Roderick Arias, SS, Dominican Republic
Luis Suarez, SS, Venezuela
Diomedes Hernandez, C, Venezuela
Enyer Ureña, C, Dominican Republic
Omar Gonzalez, RHP, Panama
Xabier Marte, RHP, Dominican Republic
Ricardo Rodriguez, C, Venezuela
Arias measures in at six feet, two inches, 178 pounds, so there's still plenty of development needed for him to fill out a Major League-ready body, but he still has many years ahead of him to get there. Here's MLB Pipeline's official scouting report on Arias:
"The top international prospect in the class, Arias is an extraordinary talent and the consensus No. 1.

There's a lot to like about the teenager. Starting on the defensive side of the ball, Arias has plus arm potential. His throws are accurate and effortless, and he's always in a position to make the throws. His arm is strong from any angle. He also shows good footwork with soft hands and above-average range.

At the plate, he exhibits above-average bat-to-ball skills and strike zone awareness. He shows good plate discipline and doesn't swing and miss often. He shows power from both sides of the plate, especially by the right side. There's good opposite-field power from the left side, and the overall package that could develop into a plus-plus hitter.

On the bases, Arias can score easily from first base and second base showing very good anticipation and awareness. He consistently runs the timed 60-yard run in 6.5 seconds, which is above average."
The Yankees continue to be big game hunters in the international market, and although still years away from seeing the returns on their investments, we are seeing the groundwork being laid for the next great wave of Yankee stars.
Article by: Andrew Natalizio
Follow @anatalizio0523