BBB Mock HOF Vote 2023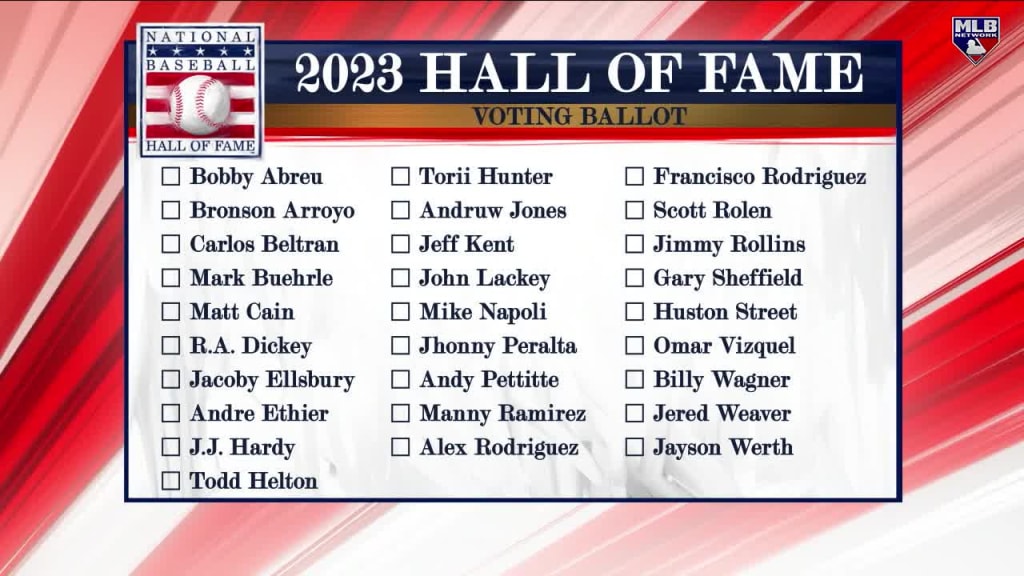 Ahead of tonight's Hall of Fame Class of 2023 announcement, the writers of the BBB held our own mock balloting, following the same rules as the BBWAA. Each voter is allotted 10 total selections, and a candidate must receive 75% or more of the vote in order to be inducted into the HOF. Voters are not required to use all 10 selections but may if they so choose. 11 out of 14 votes were required for enshrinement in our polling.
The current publicly available data has just two candidates – 1B Todd Helton and 3B Scott Rolen – making the hall this year, however, the BBB voting yielded markedly different results. Namely, our team shows no bias towards players under the cloud of performance enhancing drug use, even those who got popped after MLB banned PEDs and starting testing for banned substances.
Our voter pool, at just 14, is obviously substantially less than that of the BBWAA, but this year we elected five players to the Hall – Andruw Jones, Manny Ramirez, Alex Rodriguez, Gary Sheffield and Billy Wager. Falling just one vote short were Helton and Rolen, with Carlos Beltran and Andy Pettitte missing by two votes. Jeff Kent, in his final year of eligibility, seems was not selected, not does he appear on track to be elected by the BBWAA via the tracker. Full results below:
Follow @BronxBomberBall